About Us
Before we talk about us, we dedicate this site and our tour to the memory of our dear friend, Don Dennis (1956-2017).  We had talked to Don and he had expressed interest in meeting us in the Southwestern U.S. on Route 66.  We discussed places along Route 66 that we had not photographed.
Don was an accomplished landscape photographer.  Here's his obituary:
Donald W. Dennis (R.I.P.)
Donald W. Dennis, 60, formerly of Niceville, Fl., and currently of Baldwinsville passed away unexpectedly on Tuesday at his home. He was born in Columbia, SC., the son of the late Rev. H.W. and Lillian (Money) Dennis. As an infant he moved to Niceville, Fl. where he was raised and educated, graduating from Niceville High School in 1974. He continued his education attending the University of Southern Mississippi receiving his Bachelor's Degree in Music Education in 1978.
Donald began teaching music for two years before deciding to further his education graduating in 1983 receiving his second Bachelor's Degree in Software Engineering in 1983. In 1990, he came to Baldwinsville and in 1996 married Ann C. Harvey, a blessed union of 21 years. He was employed by Lockheed Martin as a Software Engineer retiring in 2012 after over 20 years of service.
An avid photographer, Don loved to travel all over the United States to photograph landscapes. He enjoyed the local cuisines wherever he would visit. Don collected N scale trains and loved music, especially jazz, having an impressive CD collection. He was a member of many professional photography organizations. Don is predeceased by his sister, Brenda J. (Dennis) Boller and a brother, Alvin W. Dennis.
Surviving to cherish his memory is his wife, Ann C. (Harvey) Dennis of Baldwinsville, and many brothers and sisters-in-law, nieces, nephews and friends.
Please consider contributions in Don's memory to the Beaver Lake Nature Center or the Greater Baldwinsville Ambulance Corps.
Here are biographies about our photographers, in alphabetical order: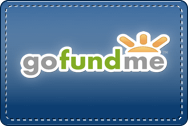 Paul Bardotz
Paul started in 1972 while stationed South Korea.  His first camera was a Konica SLR with a 50mm lens.  All Paul shot all his photos in black and white, a passion he still believes today.  Learning valuable darkroom skills and taking hundreds of photos around the country,  once Paul was stateside he continued to take and create photos.  Wherever Paul lived, he had a dark room.  Paul's first professional experience was to document a ballet and dance studio including the recital.
Eventually Paul was taking thousand's pictures of bridges and culverts for Monroe County Department of Transportation as a bridge maintenance engineer using a 5MP sensor Sony camera with a zoom lens. (It turned out to be a reliable and useful camera.)
Since retiring as an engineer, Paul has continued his quest to become a successful professional specializing in portraits, fashion, landscape, travel and any other areas in which there is a need for a photographer.
D. Brent Walton, CPP, Cr.Photog.
Brent is a Certified Professional Photographer and Photographic Craftsman and painter.  His studio is located on Main Street in the Village of Palmyra, New York.  (Visit his studio's web site at http://www.dbwalton.com )  His company is photography by db walton, llc.
Brent started photography and painting at a young age.  His work has won numerous awards.  In 2000 he opened a portrait studio in the San Francisco Bay Area. In 2008 he relocated his studio to Palmyra, New York.  (About 17 miles east of Rochester, New York.)
In 2007-2008 Brent was president of Northern California Professional Photographers.  He currently serves on the board of Professional Photographers Society of New York State (PPSNYS – representative at large), Finger Lakes Professional Photographers (FLPP – 2nd Vice President) and the Canal Connection Chamber of Commerce (1st Vice President).  In addition he is a Certified Professional Photographer Liaison for New York State.
He and his wife also operate a tourist home in Palmyra, New York.  Their home was built between 1827 and 1835 by George Beckwith and you can read more about their home at www.beckwithmansion.com.
Brent's work is available for sale at http://www.FineArtbyDB.com. Check out the Americana section.  After the Route 66 2017 tour, more Route 66 work will be added to this section.
Special Thanks
A special thanks to Nataliatcha for our cool logo.